A MORE PERSONAL APPROACH TO /
Testosterone replacement therapy
Talk to Ted's friendly experts, who are here for you no matter what issues you're facing. Let us create a personalised treatment plan for you, using high quality, UK-Licensed medications.
How to get started
We'll send you an easy-to-use blood test to take at home.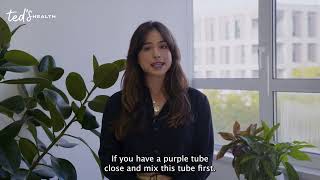 How to complete your blood test
Follow this instructional video to ensure you complete your blood test successfully the first time.
As soon as we've got your test results we'll book you in for a personal video consultation with one of our doctors.
3
Personalised treatment plan
Your doctor will prescribe the best treatment for you, and provide ongoing monitoring.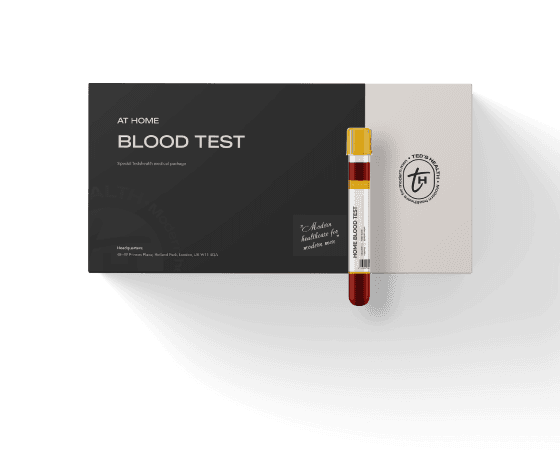 At-home blood test and video consultation package
What impact does testosterone have?
Whilst many people are familiar with the effect of testosterone on sexual health, the hormone can affect your life in many other areas. Testosterone is an important building block for your body, so having the right levels can improve strength, metabolism, sleep and even focus! There are effective treatments available to increase the levels of testosterone, backed by science. Read more here
40%
Linked with 40% reduction in prostate cancer diagnoses
Survival and cardiovascular events in men treated with testosterone replacement therapy (Wallis CJ, Lo K, Lee Y et al.)
A different kind of testosterone treatment
We offer a range of high-quality, UK-licensed treatments, tailored to your needs, all prescribed to optimise your testosterone levels. Our specialists will collaborate with you to build a bespoke treatment plan that works for you.
Senior Medical Advisor
Professor Geoff Hackett:
"Testosterone deficiency can be devastating in men's personal and professional lives, whilst increasing their risk of premature death, yet thousands of men aren't getting the support they need"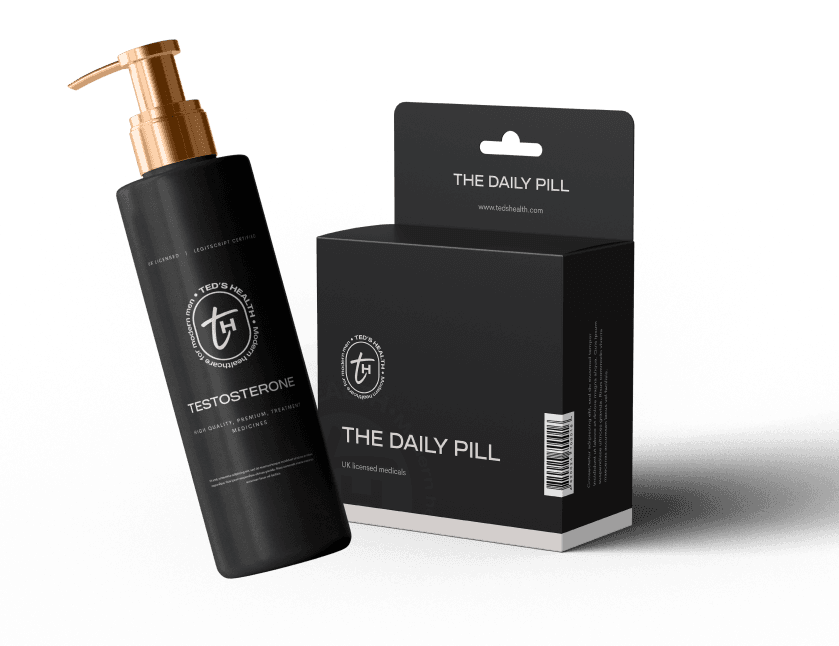 Needle-free treatment
Our doctors can prescribe needle-free treatment, if you would prefer. This is part of our commitment to creating a plan that works around you and your needs.
Proven Results
All of our treatments are UK-licensed and scientifically proven to improve your testosterone levels.
Personalised Treatment Plan
Working with our experts allows you to create a unique treatment plan tailored to your needs and wants. Our doctors are on hand to provide support and guidance, to make sure that your plan is always the best it can be.
Featured in
How it works
1
Order the kit
Order the easy, discreet at-home kit, or arrange for one of our nurses to come to your home, to take a blood sample.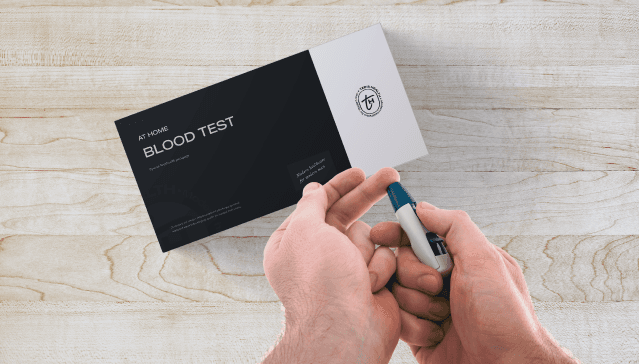 2
Video consultation
Have a video call with one of our specialist doctors, who will discuss treatment options and next steps.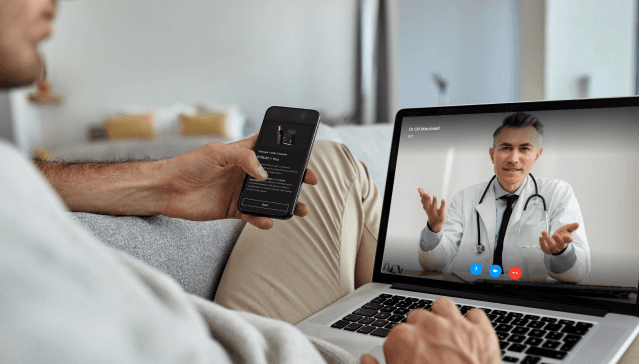 3
Explore treatment
Begin your bespoke treatment plan and have your medication shipped discreetly to your door.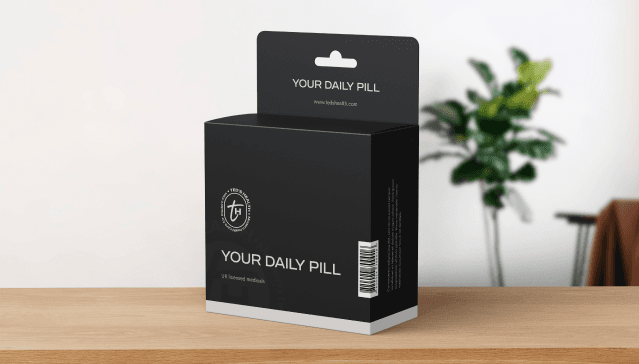 4
Track results
Through our platform you will be able to monitor your progress to make sure that your treatment plan is working for you.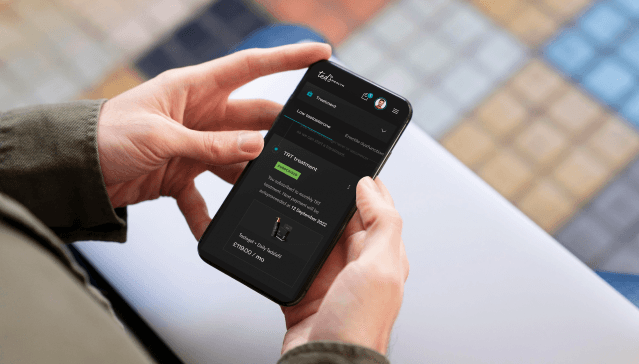 What to expect?
Increased focus
Most men find they're able to engage in work for longer periods of time, as well as having improved recall, and more meaningful conversations.
Better strength
Fitness-wise, you can expect to manage longer workouts with a faster recovery time, and to shed body fat while increasing bone density.
More energy
Most patients find they begin to complete more tasks in a day, wake up feeling more refreshed, have fewer mood swings and improved self esteem.
In the best hands:
UK licensed medications
Our doctors will prescribe UK-licensed treatments of the highest quality.
Ongoing doctor support
We believe in taking a personal approach. That's why our doctors are available beyond your initial prescription, to ensure you're at your best, every step of the way.
No waiting rooms
Life is busy. That's why we provide more flexible treatment and testing. Our tests, which come by post, are more discreet, and consultations are via video, so you don't have to make time to attend a doctor's office.
Free delivery
We'll never charge you for sending a test or a treatment. That's Ted's way.
Personal treatment plan
After assessing your tests and consulting with you, your Ted's Health doctor will create a personal treatment plan matched to your symptoms.
Cancel anytime
You're free to walk away from our treatment plans anytime. There's no locking-in or long term commitment.
REVIEWS
What patients say
HJ
"The meds are working GREAT ! It's not only fixed the ED issues, but I no longer get tired during the day and the pounding heart during sex has reduced dramatically."
CT
"I really appreciated you taking the time to explain everything so clearly and your personable nature in discussing what for anyone is a very sensitive issue. If they did, we'd have a more knowledgeable and healthier society"
MEDICAL TEAM
Meet our team of specialists
Professor Geoffrey Hackett MD FRCPI
Senior Medical Advisor
Professor Hackett is a leading expert on men's health and testosterone, with over 100 papers and three books published on the subject. His experience has led him to be Chairman of the British Society for Sexual Medicine and a member of the Scientific Committee of the European Society for Sexual Medicine. Currently he operates as a Consultant in Urology and Sexual Medicine at Spire Hospital Little Aston, Sutton Coldfield Hospital.
Dr Oli Maunsell
Medical Director
Dr Oli Maunsell is Medical Director at Ted's Health. He oversees all clinical aspects of the business and has an integral role in the senior commercial and strategy teams, ultimately working to empower men to discuss and tackle their health issues, with a particular focus on the silent epidemic of men suffering from testosterone deficiency. As a practising GP in the UK for over 10 years, Dr Maunsell has vast medical experience and maintains a keen interest in men's health, technology in healthcare and mental health.
Dr James Andry MD
Medical Advisor
Dr Andry is a recognised leader in Hormone Replacement Therapy. He educates and lectures nationally on the topics of medical weight management, hormone replacement therapy and diabetes, and has been a featured guest interviewee for numerous publications and media programmes. A previous recipient of testosterone replacement therapy, he understands the benefits of getting early diagnosis and the need for more awareness of testosterone deficiency.
Professor Michael Kirby MBBS LRCP MRCS FRCP
Consultant - Men's Health
Professor Kirby has worked in cardiology for 36 years, and performed clinical work was at the Prostate Centre in London, until 2019 where he dealt with complex cardio-metabolic diseases, sexual problems and andrology. He has been a long term member of the British Society For Sexual Medicine and is a Trustee of the Sexual Advice Association.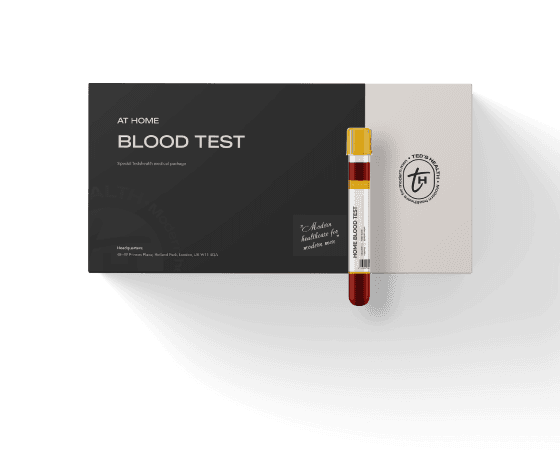 Take a blood test at home
What is next?
Get started now!
Our experts will create a detailed treatment plan for your personal needs and wants with using high quality UK licensed medications.